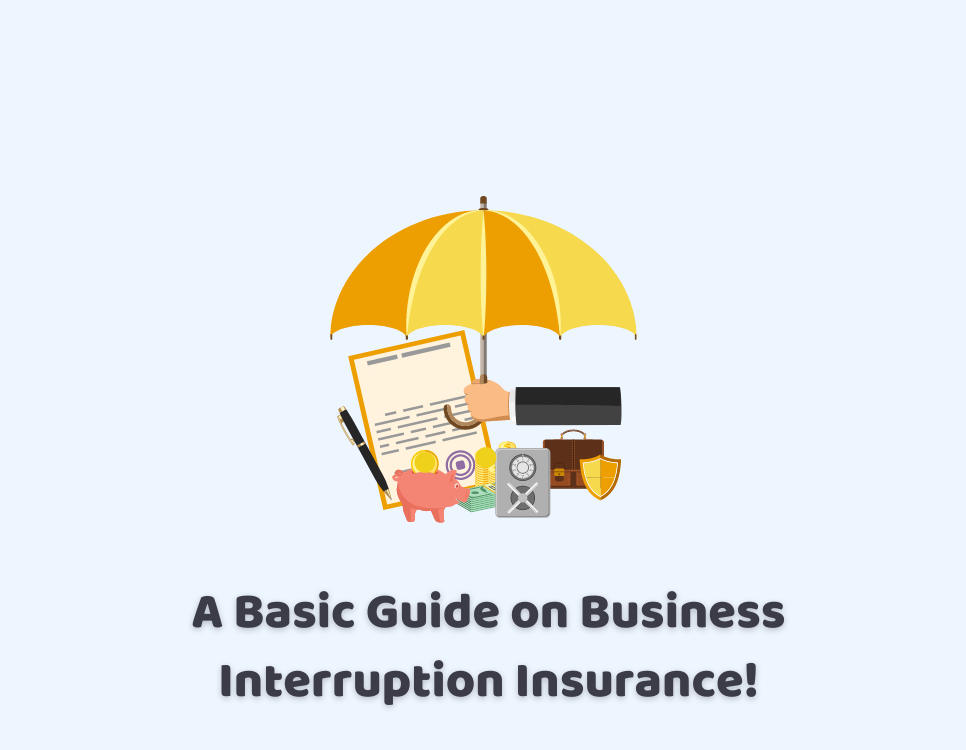 A Basic Guide on Business Interruption Insurance!
According to recent research, the most misunderstood and overlooked business insurance policy is Business Interruption Insurance. The reason for this misunderstanding is that most businessmen do not have a clear idea as to what is Business Interruption Insurance. 
Businessmen tend to think that the insurance policies will cover all the interruptions that include food, fire, and other break-ins. There is no doubt that content and building policies cover all the caused damage at the initial stage. However, they don't take care of the consequential financial losses of your business. This will result in long-term damage to your business life.
Therefore, it is important to realise for the people who are associated with the business world that they can't survive without the business insurance cover. This can even lead to serious consequences like business termination.
Is financial management giving you chills? Take a back seat. Our team of expert chartered accountants helps you build long term strategies.
What Is Business Interruption Insurance?
Business Interruption Insurance refers to the kind of insurance that is designed in a manner that works as a shield to your business when you are struggling with financial loss. It is considered way better than the building insurance policies because of the limited ability to cover the damage.
Where building insurance policies only focus on covering the physical damage of the building, Business Interruption Insurance ensures to handle the income that the business was expecting before the interruption.
Business interruptions like a flood, fire, and other such damages cause lifetime damage. Business Interruption Insurance brings security in long term for the future of business as well as the current growth.
How Does Business Interruption Insurance Work?
The major and prominent reasons to opt for Business Interruption Insurance are fire and flood. Business Interruption Insurance works to provide protection to businesses from property damage. As it becomes a reason for the inability to trade. There are some other reasons that make a businessman seek Business Interruption Insurance. This includes the following:
Vandalism and theft
Storms
Burst pipes
Plenty of factors can help to decide whether Business Interruption Insurance is actually needed or not. Above all anything that has caused damage to the building in a way that hinders the ability to trade is enough to claim Business Interruption Insurance.
Let's focus on the example of a sole trader who works with a laptop and internet connection. The consequences of the flood are harsh on such a businessman and it becomes hard to find a replacement for machinery and internet connection in such a situation. This will interrupt business operations.
However, the damage caused by a flood to a large scale business will be way harder than the sole trader. Because the destruction of equipment and other assets will be more exposed to damage. Business Interruption Insurance is not considered to be a legal requirement. It depends on the damage as discussed in the examples above.
In the case of a second business on a large scale, it becomes necessary to seek help from the insurance policy in order to keep the operations going and let the business breathe.
We'll help you work on long term strategies for your business. Talk to our chartered accountants today!
How to Make A Claim?
It is suggested to seek professional help who can actually measure the amount of loss and damage to your business. Because of the complexity of the process insurance professionals can help to identify and calculate the amount of loss in an efficient manner. Which further guides to having a fair settlement.
The focus while claiming for the loss is to cover tangible as well as intangible financial losses of the business. The two ways to make a claim are:
Filing the online form
Email the relevant department
Furthermore, your insurer will help to get the required details and how you might want to proceed.
Final Thoughts
Finally, we can sum up the discussion of What Is Business Interruption Insurance, as you have developed a basic understanding of how to go about it. There are a number of reasons that can help you identify whether you should make a claim or not.
If you find out that the incident has caused as much damage that will make your business unable to trade further, it is necessary to go for making a claim. On the other hand, the example of sole traders who have a choice of finding temporary premises to continue business operations may not find it necessary.
We hope these few minutes of reading will help to make the right business decisions for you.
Our team has extensive experience working in Big four accounting firms, which makes us the right people who can deal with any size of the business. Contact us now!
Disclaimer: The information about What Is Business Interruption Insurance, provided in this article is general in nature and does not intend to disregard any professional advice.
---