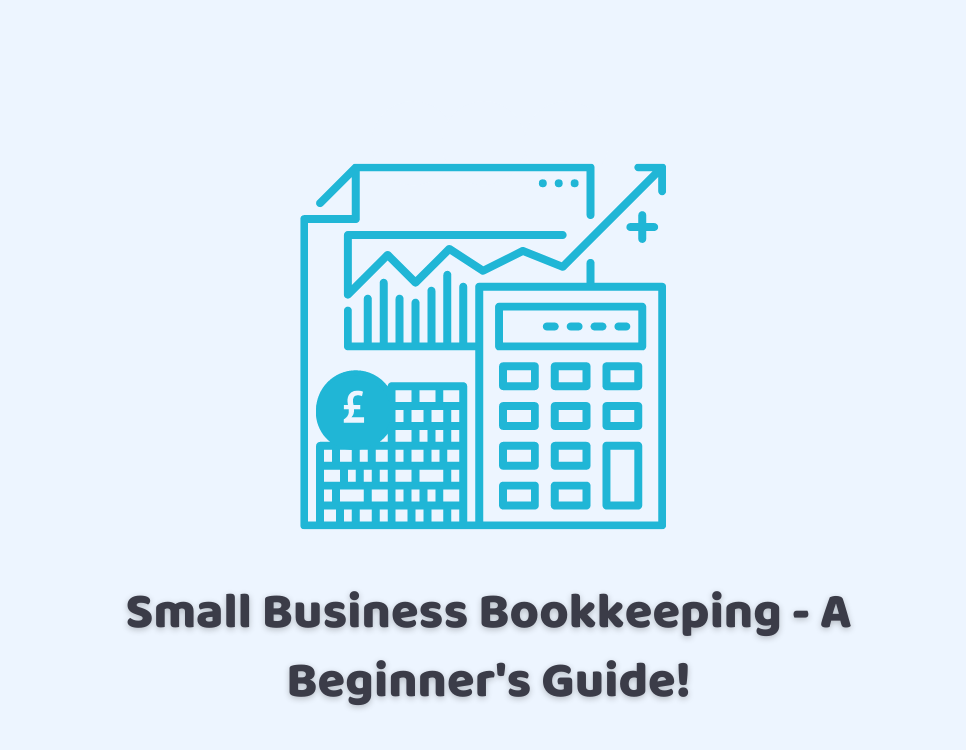 Small Business Bookkeeping – A Beginner's Guide!
Small business bookkeeping gives you a clear view of the financial health of your business. Are you wondering what comes under bookkeeping in the case of small businesses or what are some ways to keep it interesting? We have got you covered here as we will explain the essential factor of bookkeeping for small business owners and beginners to have a basic understanding of it.
Further in the discussion, you will gather important information related to the introduction of the bookkeeping, how is bookkeeping a major requirement of the small businesses, and how the process of bookkeeping practically functions.
An Introduction to Bookkeeping
Bookkeeping refers to a process that involves monitoring of financial transactions of your business, keeping track and then classifying them. In other simple words, it is a process that maintains a record of what is your business spending and what amount of money your business is receiving.
Previously such tasks were handled with the use of ledgers and books, which became a reason to name the updated version of handling records as bookkeeping. The old practice of this process was quite time-consuming as the relevant individual or professional has to record the transaction of the business in the daybooks, journals, or cashbooks. Later this information will be transferred into a ledger which is considered to be the final destination.
However, in recent times the bookkeeping software is luckily replacing the use of physical books and making it less time consuming and more accurate.
Our team of young tech-savvy experts and experienced charterd accountants will provide instant solutions to your bookkeeping problems. Call us on 02086868876 or email us today.
What is the Requirement of Small Businesses Bookkeeping?
Every business requires a record of how its money is being spent and what is the received amount of money. An accurate and well-kept record is the wish of every businessman so that he can have a clear view of his business's financial health. Furthermore, when you ensure the error-free process of bookkeeping, you are several steps closer to carrying out a successful business. The reasons for this might include the following:
It becomes easy to share and present your business financial information to the other parties like lenders, accountants and investors.
You will have the opportunity to complete your tax return in time and in an accurate manner.
You will instantly identify frauds and false payments that can cause damage to your business finances.
You can find better ways to avoid a cash crunch. This will be possible because you will be timely intimated what are the payments to be received or to be paid in near future.
Accurate information about your finances will help you to plan and make your budget decisions more smartly.
You can easily check and ensure that the money you are making is more than the amount of money you are spending.
How Does Bookkeeping Function in Practical?
Reconciliation and recoding are considered to be the most important tasks in order to ensure accurate small business bookkeeping. In the following, we have the relevant explanations for these tasks. This involves the following:
Reconciling Transactions
Maintaining Records of Transactions
Reconciling Transactions: The word reconciliation refers to the regular cross-referencing of your business records and the bank statements. This help to ensure that the balance and transactions are in alignment and there is no mistake in the record. You can immediately identify the problem and rectify the transactions and balances that do not match.
Moreover, it depends on the frequency of your business transactions that will help you to understand if you need bank reconciliation on a daily, monthly, or weekly basis. Moreover, the requirement of reconciling the books is at least to do it before you plan to submit your tax returns.
Maintaining Records of Transactions: The importance of recording your sales is realised in the initial stage of the business world. Traditionally this practice was done by manually writing in the physical books and later these records were punched and attached to the spreadsheet. However, these days the data is downloaded directly for the online records and this helps further for the invoicing software.
Just like the sales record, transactions are needed to be recorded as well. This will help you to note the business purchase at different times. In case you aim to make a claim about a business-related purchase, keep the proofs safe. Either you can put these details into your books or spreadsheets or this task can be automated. By doing this the debits from your business account will stream into the bookkeeping software.
Reach out to our office for a consultation. We will love to discuss your queries and accounting problems over a cup of coffee. So what are waiting for? Arrange a meeting today to get instant help!
The Bottom Line
Now that you have gathered enough information about Small Businesses Bookkeeping and the discussion are coming toward wrapping up, we can finally sum up by saying that several businesses in the small business industry use bookkeeping software to save their time and energy. As this time and energy can be better utilised in growing your business valuation.
Moreover, this practice reduces the chances of human data entry errors as well. In case you are way too occupied to manage bookkeeping yourself, you can always hire someone to do it for your business. There are plenty of levels of offers given by the hired bookkeepers and you can choose the one that goes with your allowed budget. At a modest cost, the basic level of bookkeeping can be started easily. Later you can ladder up to other advance offers once your business starts to take off.
We hope these few minutes of reading will help you to handle your bookkeepers as well as make the right choice to maintain your bookkeeping well in the future.
Disclaimer: The information about Small business bookkeeping provided in this article is general in nature. It Does not intend to disregard any of the professional advice.
---