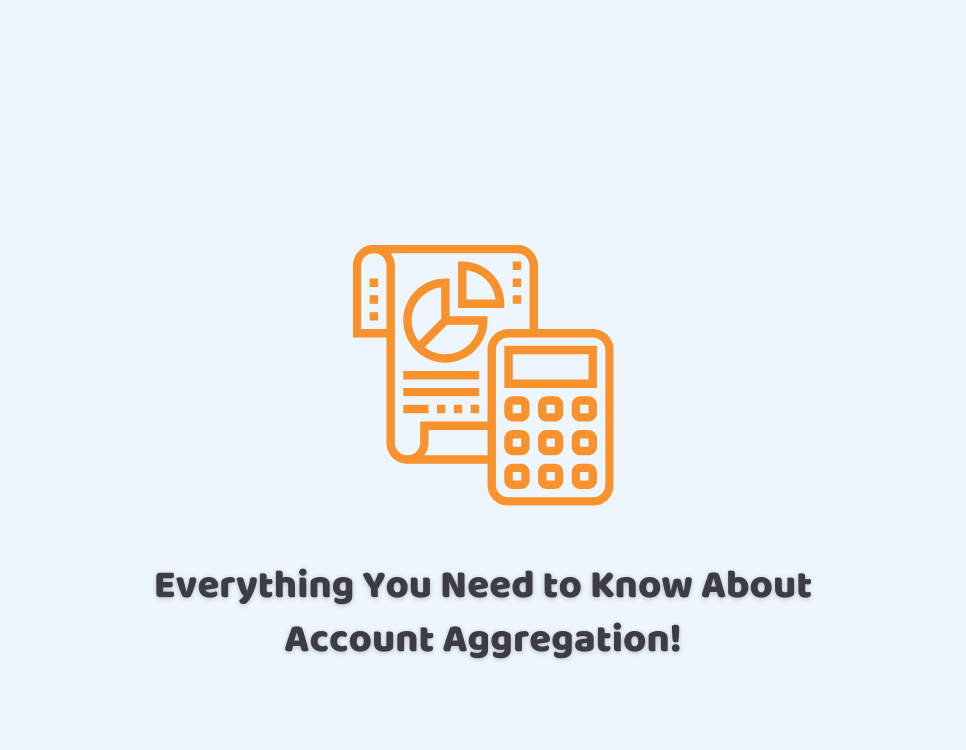 Everything You Need to Know About Account Aggregation!
If you are an accountant or related to accounting firms, these few minutes of reading are going to be beneficial in the real sense for you. As a beginner, you might wonder what is account aggregation? A simple put, if you intend to gather the financial data from the accounts that an individual owns and aim to display the data in one place. This is account aggregation.
What Is Account Aggregation?
You need to know that financial data aggregation and account aggregation refer to the same process in practice. As long as the aim is to gather all the data from single or multiple accounts owned by an individual to ensure clear visibility of their financial details. Here, we will discuss how account aggregation is beneficial for people as well as businesses with increased transparency.
Moreover, there is no explanation needed that why it is always done with the content of the account's owner. The factor of transparency over the view of the financial health of a business is increased by the process of account aggregation.
A better view of finances will eventually lead to business growth like never before. To develop a better understanding, we have covered certain points of discussion in this article. This includes the following:
Account Aggregation In Practice
What Does Account Aggregation Offer to the Consumers and SMEs?
Final Thoughts
We're not just in the market because we're old, we're qualified to do the job too. Get in touch now to get tailored services to satisfy your unique business needs. 
Account Aggregation In Practice
One of the most efficient accounting products that offer multiple factors of technology ease is happen to be account aggregation. How it works and offers services in practice include the points listed below for you:
Income Check
Account Check
Transactions
Income Check: It keeps a track of the real-time transactions related data. Which further ensures seamless verification of the data through these transaction details.
Account Check: It has an access to the account details straight from the bank. So, it is a lot easier to confirm the account ownership in an error-free manner.
Money Manager: There are many tools that offer personal money management. The factor of multi banking experience helps customers to have a transparent view of finances with a comprehensive view.
Transactions: Easy access to the transaction is ensured to help the businesses. The financial data is organised in a clean and standardised format.
Stuck with your accounts and looking for a helping hand? How about you get our guys on a quick call. We love talking about taxes, payroll management, and any opportunities that help you expand your prospects. Call us on 020 8686 8876 or email us today.
What Does Account Aggregation Offer to the Consumers and SMEs?
Let's have a discussion of how is account aggregation beneficial from the following perspective:
a consumer's perspective
the business perspective
A Consumer's Perspective: The major and prominent benefit that consumers believe to get out of account aggregation is the ability to view multiple accounts in one place. Mostly the people with the money that is spread in multiple accounts get the most out of it. These days, multiple accounts and spreading money is quite common as well.
Let's take the example of an individual who has a salary account (bank 1), an investment account (bank 2), and a mortgage account (bank 3). With the use of account aggregate, it is now possible for such an individual to have a complete view of his finances with a single app.
In other cases, such people have to log in to multiple account apps to check the transaction and financial details. The hassle of which is time-consuming in today's fast running world.
The Business Perspective: The benefits are likely to be the same with the business perspective as well. The prominent of all is to have a comprehensive view of the aggregation of business accounts just by one app and its services. In case the funds are spread in multiple accounts, the hassle-free way of a complete financial overview is now possible through account aggregate.
Moreover, the businesses are more inclined to provide on their own for the consumers. For example:
Providing Aggregation
Leveraging Aggregation
Providing Aggregation: To keep the attention and engagement of the customers intact, providing accounts is the easy yet simple way. If we refer to the above-mentioned example of salary account, investment account and mortgage account. In case bank 2 with an investment account allows the details of all other accounts as well, the customer will be more inclined towards bank 2.
Leveraging Aggregation: There are multiple businesses that get the benefits from the factor of increased transparency with the finances of the customers.
Here we will take the example of the leading companies who will be able to make more from the accurate management once they have the increased transparency of the customer's finances.
Moreover, there are multiple other ways that will help once you have a complete understanding of an individual's financial picture. Some of them include the following:
Better experience in digital channels
Time-saving
Increased efficiency
Final Thoughts
Now that you have developed a better understanding of what is account aggregate, we can sum up the discussion by saying that it is an easy and simple way to seamless working on finances. Once you are able to gather all the financial dealings in one place, this will save you from the hassle of logging into multiple apps to keep a track of your finances.
This will eventually make you more focused on business growth and add to your valuation.
Coffee, cookies and taxes. What a perfect match. Get in the car, and reach our office today. Call us or email us to book your initial free one-hour basic consultation to discuss your requirements. We'll make sure that we get all your documents are submitted on time. Talk to our guys today!
Disclaimer: The information about "what is account aggregation?" provided in his article is general in nature and does not intend to disregard any professional advice.
---