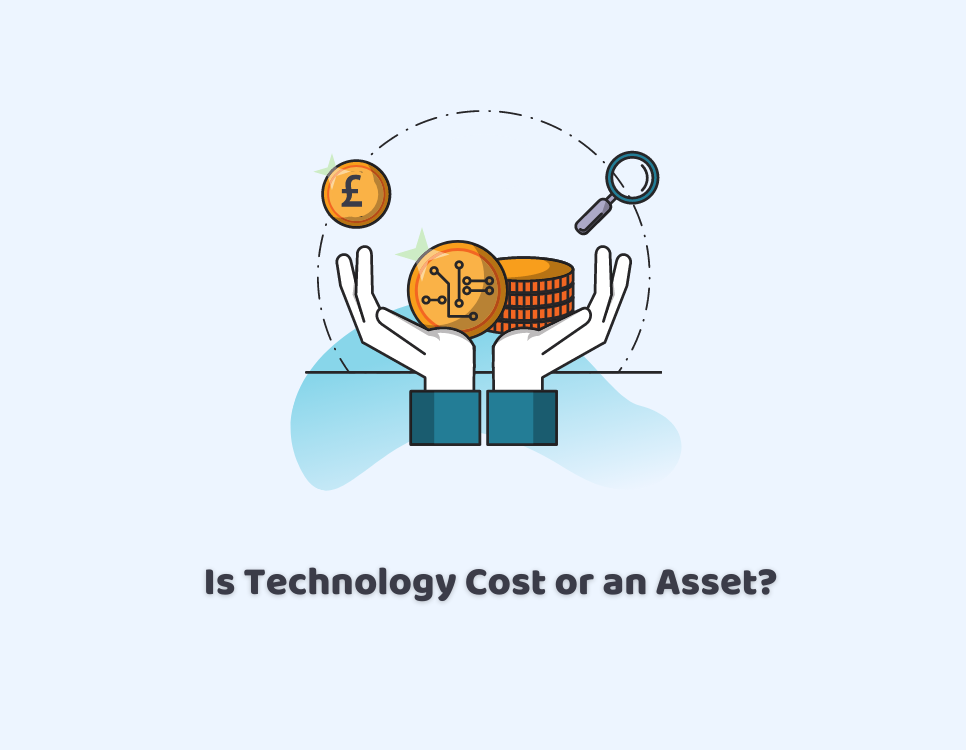 Is Technology Cost or an Asset?
Just take a second to think about the present world without technology. So, it'd be right to say that we can't survive without technology in this modern world. From schools, offices to grocery stores everywhere there is technology. In the last two decades, technology has taken hold of the whole world, and even beyond that.
Nowadays, you'd find the technology in almost every field. As without it, you'd be unable to catch up with the fast-moving world. You could only reap the benefits from your assets if you have the latest technology.
In the world of business, you must be equipped with the latest technology to manage, maintain and utilize your assets and services effectively. Large businesses to small firms are investing in the latest tech solutions to boost their sales and to generate more revenue.
Is Technology an asset or a cost?
Now with the huge impact technology is leaving on us; one will, definitely, ask whether technology is a cost or an asset? The answer can be difficult, as technology can't be called a cost or an asset by itself. There are certain conditions required for it to be called a cost or an asset.
Technology as a cost
Cost is the amount spent to obtain something in a form of a product or service. We'd only consider technology a cost if the amount spent on it is being used for getting profit.
The money, a business utilizes tech solutions for business drivers, customers' experiences, system up-gradation, employees' learning, and training, and software expansion is the cost. 
In this way, technology can be marked as a cost.
Technology as an asset
If an outdated machine or technology having no use can not be taken as an asset. Its value depreciates with each passing year. And it creates difficulty for accountants and CFOs to calculate the value left out from the depreciated amount.
Technology, itself, can not be called an asset, rather it is a tool. If this tool is utilized effectively and enables a business to grow and increases its profitability, then it can be called an asset. 
Conclusion
So, is it the right decision to overlook technology in your business? Obviously No, it carries vital importance for your business growth. The ambiguity, calling Technology a cost or an asset, doesn't imply that the technology is something useless.
Therefore, with the changing trends, business owners need high consideration and critique while deploying business technologies. As it is going to be an integral part of the business in the coming years just like accounting, sales, and marketing.
A proper analysis is required regarding the costs, requirements and the results technology is bringing. In this way, we can make technology a true asset to our business.
---