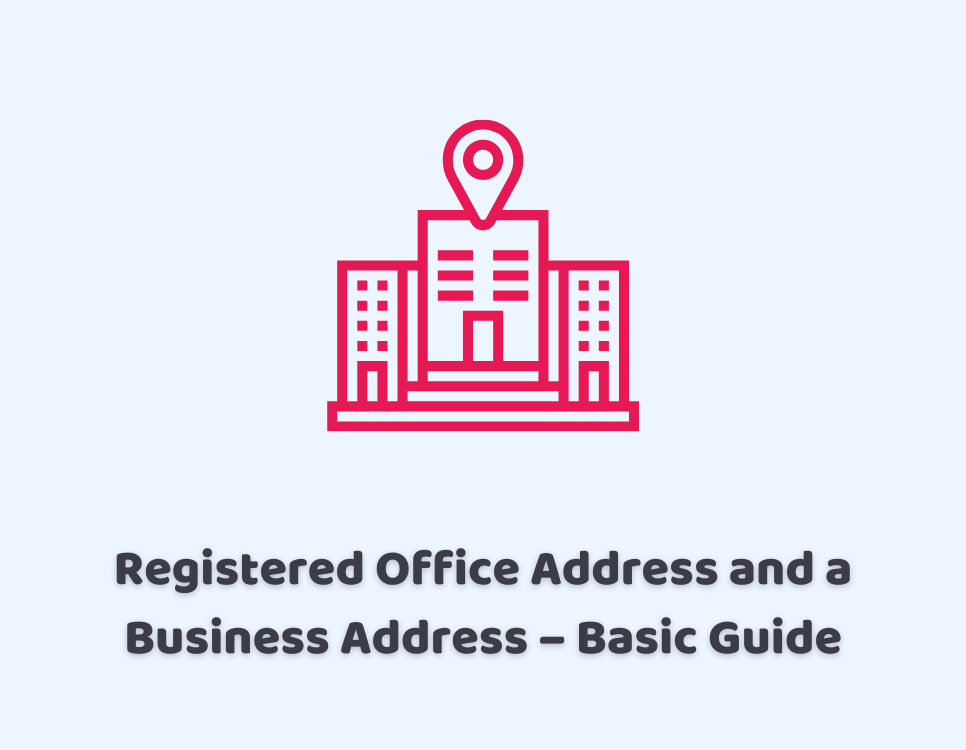 Registered Office Address and a Business Address – Basic Guide
Knowing the difference between a registered office address and a business address can be confusing if you establish a limited company in the United Kingdom. Many individuals use addresses interchangeably, but each address has different purposes. Therefore, when it comes to the rules of the company address, you must follow them strictly when using, locating, and disclosing these addresses.
So, in this article, we'll look at both addresses and how they are different?
Reduce your business burden by allowing our accountants to establish your company within 3 hours! Contact us now!
What is a Registered Office Address?
A registered address is a legal requirement for a company that is registered with the Companies House and publically visible on the company register. This address is required by limited company owners throughout the formation process.
It is your company's contact address for correspondence with government organisations such as HM Revenue & Customs and Companies House. Furthermore, this is where all important mails are delivered.
A limited company owner or director must submit a registered address when founding a limited business. This address must be a physical address in the United Kingdom where the business is registered. This address can be found in the following places:
England and Wales

Scotland

Only in Wales

Northern Ireland
Remember that this address does not essentially have to be the location where you conduct your daily business operations. If you meet the legalities of the registered address, you can use the home address, office of your solicitor or accountant, your trading address, and any other address that is permitted as a registered address.
What Documents are Required by a Company to Change its Registered Address?
If you want to change your address while staying in the same country, you must notify Companies House and modify it on other official documents such as:
Emails

Cheques

Publications

Order forms

Letterheads

Invoices

Money orders

Websites

Faxes

Bills

Receipts
What is a Business Address?
A business address is also known as a trading address. It can be a registered address, but it's not required. It is the address where a corporation is located and runs its business operations. This address is also used to communicate with clients, banks, and suppliers. Companies House and HM Revenue & Customs do not require it, unlike a registered address. Furthermore, unless it serves as a registered office, it is not included in public records.
Some businesses only have one trading address, which might or might not be the location of their trading activity. Moreover, some businesses have various business addresses in different countries.
Although a trading address differs from a registered one, many companies utilise the same address for business and registration. Because every company is unique, the location of each one differs as well.
Registered Office Address and a Business Address – What is the Difference?
Following are the dissimilarities between a registered address and a business address.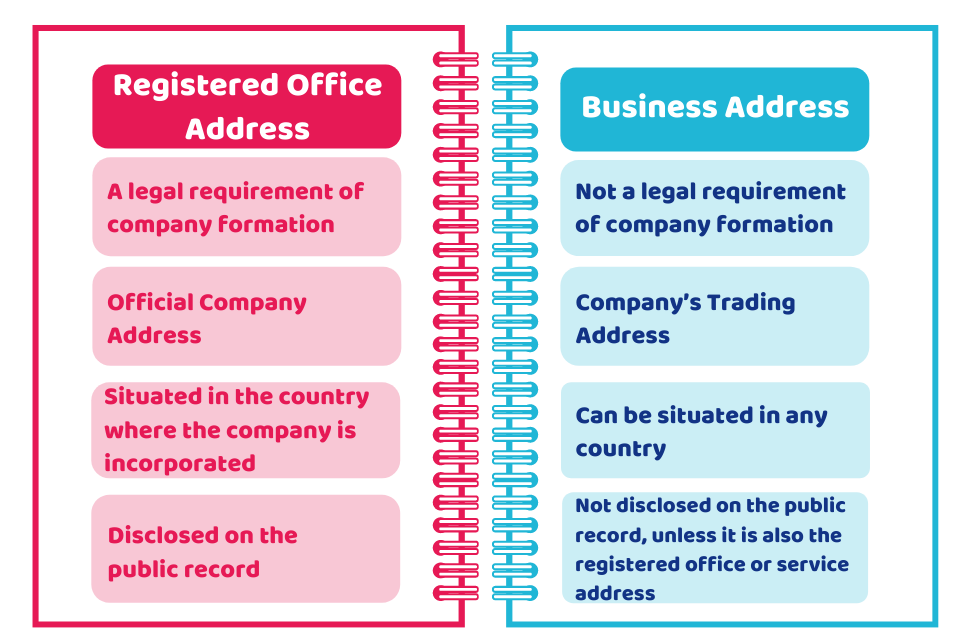 Quick Sum Up
We hope this blog will help you to understand both terms better "registered office address" and "business address". So, we will conclude our blog by saying that a registered address is required by law to receive all legal documents from government authorities. In contrast, a trading address is not an official address for correspondence with HM Revenue & Customs or Companies House. A business address is required to contact non-government entities such as clients, banks, and customers. You can, however, use your registration address as a trading address for day-to-day activities.
CruseBurke offers all-inclusive business creation services at a low price with a registered office address in Croydon. Click here to start forming your business! We'll quickly register your self-employed business in no time!
Disclaimer: This blog is written to inform you about your Registered Office Address and a Business Address.
---