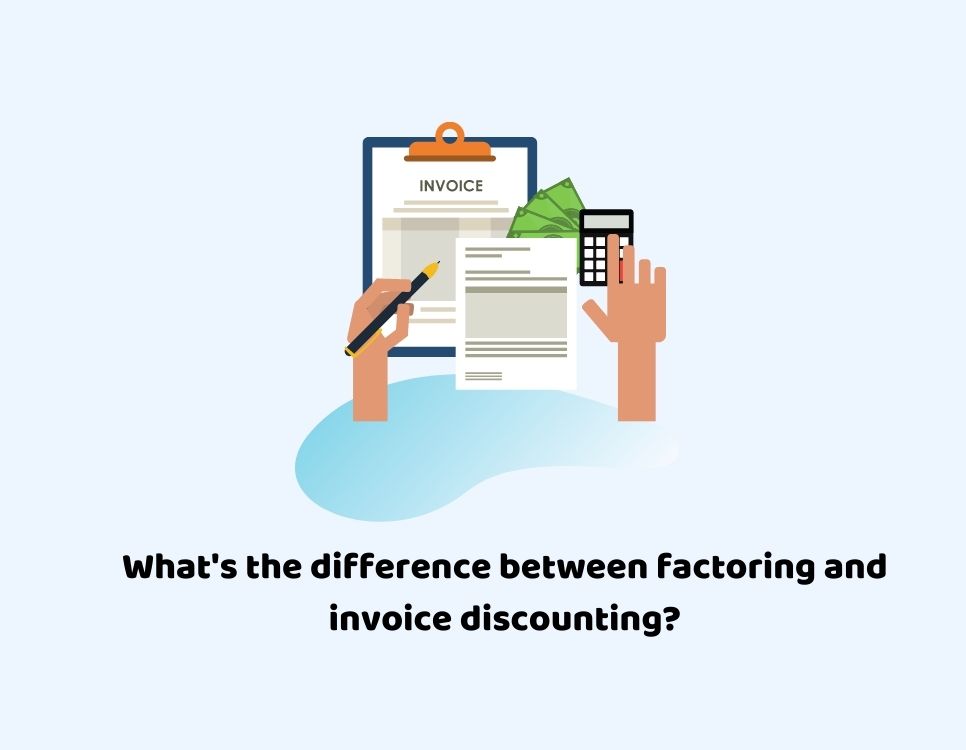 What's the difference between factoring and invoice discounting?
Invoice discounting and factoring are very similar concepts. Both are helpful in releasing cash which is tied in invoices. Anyone can be helpful in funding, including banks, financiers, or invoice factoring companies. These lend against an outstanding debtor balance or accounts receivable. The end goals are the same. Having extra cash for your business never hurts. You're in a tight spot multiple times each year. These situations can occur due to the fact that you're supposed to pay your employers and the client has not paid you yet. A similar situation can occur for a construction company that's supposed to invest in another project, but the money from the previous project is still awaited.
The main difference between the sales ledger or other financier companies occurs if the other sources are completely inclined towards paying the employers. So here's the important question:
What's the Difference Between Factoring and Invoice Discounting?
Factoring occurs mainly when a business hands out the invoicing task to a third party. It's the responsibility of that third party to manage the sales ledger and collect debts accordingly. Invoice discounting is an alternative way of working on your discounts against that money. Bill discounting gives you immediate capital by borrowing against that money. Both provide you with short term capital to make sure your business operations keep on running.
Benefits of Invoice Factoring and Invoice Discounting
Now that we've discussed all the differences, it's important to look into the benefits of factoring and invoice discounting too. The benefits are quite similar. With each one of these, you get to:
You get to release around 100 percent across the value of your outstanding invoices within 24 hours.
You don't need other assets for funding.
Free up cash to work on your cash flow problems.
Get done with supplier invoices in no time and negotiate discounts on a frequent basis.
Count on better funding opportunities along with the overall turnover.
What Industries Use Invoice Discounting?
A lot of industries use invoice discounting for different areas of businesses. These industries include:
Construction
Recruitment
Manufacturing
Wholesale
Printing and Publishing
Even couriers and logistics (how cool is that)
Factoring and discounting have proven out to be a problem-solver especially for businesses that deal with goods ad services on regular basis. There are many businesses facing problems of slow payments, factoring and discounting really helps out all these businesses.
---