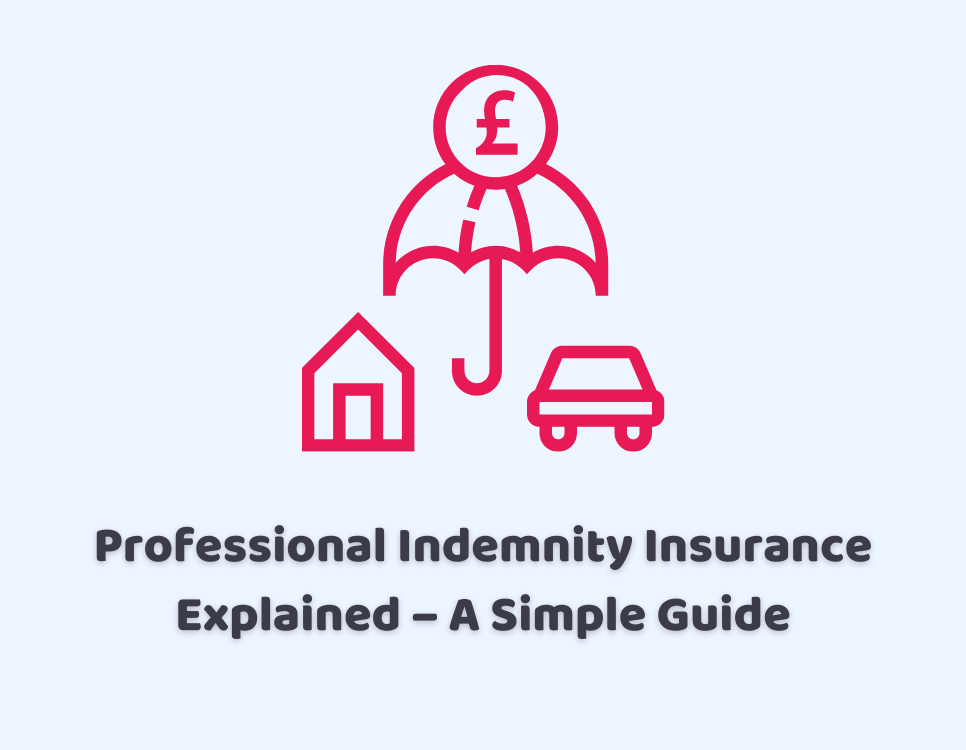 Professional Indemnity Insurance Explained – A Simple Guide
Mistakes are unavoidable, especially in the business. Sometimes, a tiny mistake can lead to a big claim in the business world. Therefore, to be protected, you need professional indemnity insurance.
If a client made a claim against you for losing money due to your services, negligence or inadequate advice, you can get in great trouble. So, PI insurance is here for your defence to cover legal costs, damages and expenses incurred.
For this reason, this blog will help you to understand what is professional indemnity insurance, what does it cover, do you need it or not, and so on. Let's start!
Want someone to manage your finances at an affordable rate? Contact us right away!
What is Professional Indemnity Insurance?
Professional indemnity insurance or PI is a type of business insurance that safeguards your business by covering you for the costs if you made a mistake while doing work for a client that causes them any loss. It covers the cost of financial or reputational loss for your client.
What Does it Cover?
This insurance covers legal fees and compensation costs if a client faces financial loss due to your work. These are the situation where PI insurance can cover you: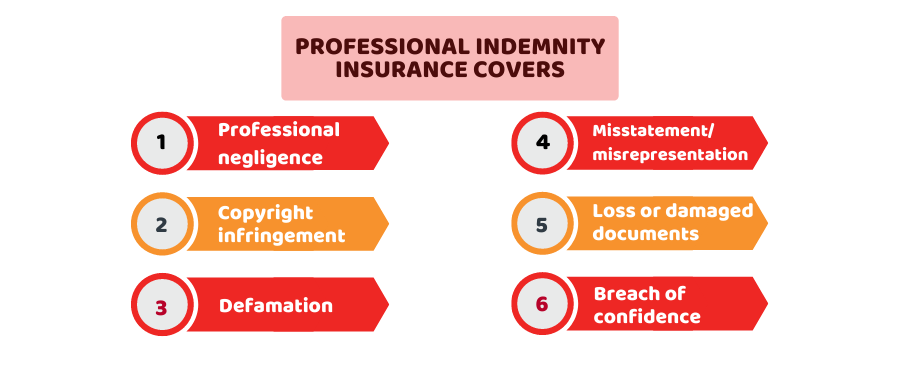 Professional negligence: It includes any poor conduct or advice that causes a problem for a client.
Misstatement/ misrepresentation: If a client makes claims that you make a false or misleading statement about their business.
Defamation: If you support or produce a false and liable statement against your client.
Loss or damaged documents: If you lose or damage the important documents of your client under your care.
Copyright infringement: If you infringe on copyrights, trademarks or intellectual property of any other person while doing work for your client.
Employee cover: If any employee commits a malicious act that causes any loss for your client
Breach of confidence:  If you intentionally or unintentionally disclose the private information of your client without the consent
Do you Need PI Insurance?
Although you are not legally bound to have this insurance but many of the professional need this insurance to be on the safe side. You need this insurance based on the type of work you do. As mistakes are sometimes inevitable and you might be liable to pay thousands of pounds for legal fees and compensation. For this reason, you need it. Generally, this insurance is needed for you if:
You provide advice, consulting and contracting services to your clients
You're an architect or designer
You're a contractor, freelancer or consultant and your client has requested you arrange PI insurance to start a contract
Your regulatory body requires you to have it
These are the common profession that might need PI insurance:
IT professionals
recruitment agencies and consultants
Designers
Teachers
Engineers
Fitness trainers
Managing finances and keeping track of everything can be daunting and time-consuming. Therefore, you need to talk to our accountants to sort out everything.
How Much PI Insurance Cost?
The cost of professional indemnity insurance varies based on multiple factors including:
Size and the type of business – If you deal with large businesses, you need a high level of cover as they are more at stake for any loss
Nature of the work you perform – If there is a high level of risk in your business, the insurance provider will charge more in premiums
Amount of cover – It also depends on the amount of cover you want. If you want higher cover, you have to pay a high premium
Along with these, there are multiple factors that you need to consider. So you need to use a price comparison tool to get the one that suits your business needs.
How Much PI Insurance Cover do You Need?
How much PI insurance cover you need depends on the potential financial impact of your mistake in your field. Your policy needs to be sufficient enough to cover the potential cost against the claim that you might face. Generally, you can work it out by checking the amount of your contract and the value of your project. However, it is preferable to discuss with the professional to get the right amount of cover.
Summing Up
So you have now got enough information on what is professional indemnity insurance,  what does it cover, how much does it cost and do you need it or not. If you think you need this insurance, you first need to ensure that whether your client or regulator want you to have it. Professions like architects, designers and accountants must have PI insurance to cover the possible cost incurred due to a loss. But if it isn't the case, you need to consider the risk factor in your business. If there's a possible risk – as most of the businesses have – you need to get yourself covered if your services or work lead to any financial loss for your client.
Are you a self-employed professional or small business owner looking for Affordable Chartered accountants in Croydon? Get in touch with us today to see how we can help!
Disclaimer: This blog provides general information on Professional Indemnity Insurance.
---