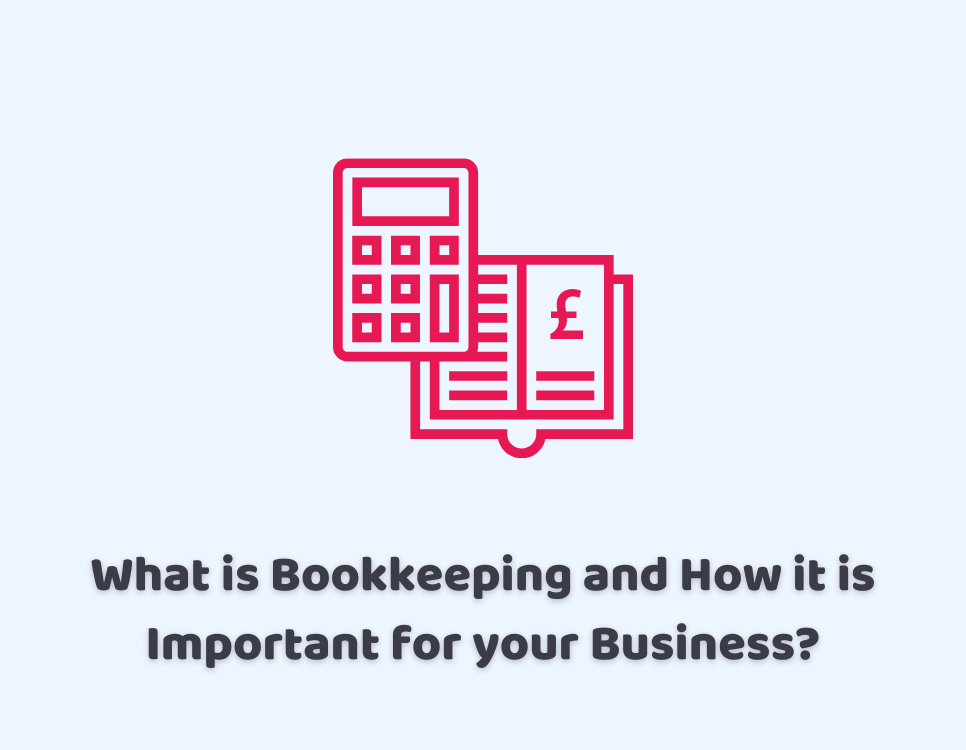 What is Bookkeeping and How it is Important for your Business?
You most probably have heard the term bookkeeping, but do you know what exactly it is. Even in the world of business, you might not be fully aware of what is bookkeeping, how does it work and why does it matter? Bookkeeping helps you with budgeting, preparing tax returns and keeping your business organised. It also affects your cash flow and overall finances. So, bookkeeping is essential for your business to keep track of your finances, otherwise, things may get tricky to handle. Therefore, you need to understand:
What is bookkeeping?
Why does it matter?
How it is important for your business?
What are good bookkeeping practices?
If you want a professional accountant and bookkeeper for your company, we can help you. Our bookkeepers and accountants at CruseBurke are qualified and cost-effective. We save your time, money, and stress by handling all your finances and business problems in no time. Contact us now!
What is Bookkeeping?
Simply put, bookkeeping is the process of recording the financial transactions of the business on a regular basis. Transactions include sales or purchases, receipts or payments. It helps you to easily understand and track what money is coming into your business as earnings and what is going out as spending.
Typically, it involves:
Recording financial transactions
Preparation of financial statements
Posting debits and credits
Producing invoices
Handling payroll
Maintaining and balancing historical accounts, general ledgers, and subsidiaries
Why Does it Matter?
Balancing your books or bookkeeping is essential to make key operating, and financing decisions. Without bookkeeping, a business would not know its current financial status as well as the transactions that occur. It is also important for external users like investors, financial bodies or government agencies. With bookkeeping, they can get access to reliable information to make investment or lending decisions.
Once bookkeeping is completed, the records are passed on to the accountants to prepare financial accounts and file financial reports to HMRC and other agencies for tax returns and VAT. The basic way to record financial transactions is known as single-entry bookkeeping, while double-entry bookkeeping is more complex and sophisticated.
Both bookkeepers and accountants use the financial records to prepare profit and loss statements to manage cash flow and to ascertain whether the company is making a profit.
How Bookkeeping is Important for your Business?
Bookkeeping is essential to carry out your financial tasks in an effective way. Whether you need to prepare your tax returns, want to keep your business organised or want to manage your cash flow, bookkeeping is crucial. You might fall into trouble if you don't keep track of your finances. Here are the main benefits for which you need to do bookkeeping:
Maintain organised reports
Keep you prepared for taxes
Help you to budget accurately
Business analysis and decisions making
Get you ready for the future
Provide peace of mind
Track business's performance
Help with financial management
Improve cash flow
Track profit and growth
Provide a snapshot of your business
Ensure regulatory compliance
Stuck with your accounts and looking for a helping hand? How about you get our guys on a quick call. We love talking about books, accounts, taxes and payroll. Call us on 020 8686 8876 or email us today.
What are the Good Bookkeeping Practices?
Here are the good bookkeeping practices you need to consider:
Keep all your receipts and invoices
Start your bookkeeping early
Keep business accounts separate from your personal ones
Use debit or credit card to keep records
Use digital bookkeeping software
Keep your records updated
Get Help From Our Bookkeepers!
Now that you know what is bookkeeping and why does it matter. Remember that not everyone is an expert to manage the books of a business. A tiny mistake can cost you a hefty sum. To avoid these mistakes, allow us to do the books of your business accurately, get in touch with our bookkeepers and save your time, money and stress involved in recording and managing books.
If you're looking for someone who can provide your bookkeeping services in Croydon, to help your business succeed and attain a competitive edge, get in touch with us today to see how we can help!
Get an instant quote from our accountants for the services you're looking for!
Disclaimer: This blog provides general guidance on what is bookkeeping.
---